Features
Zip-No™ Magnetic Closure System
Badlands harnessed the power of super-strong magnets to create a quiet, secure (and strangely addictive) method of closing cases and pouches. The Zip-No magnetic closure system is dustproof, watertight, and will keep your gear secure.
Badlands' KXO-32™ Fabric
After 31 attempts at creating the ultimate hunting fabric, we nearly gave up. Turns out 32 tries was the charm. Badlands' KXO-32 fabric is tough, waterproof, incredibly quiet, and lightweight, too.
Aramid Bartacking on Stress Points
Badlands chose this thread because a single strand of Aramid fiber can hold more than 100 pounds. Look for that yellow bartack reinforcing every stress point on our packs. Why yellow? Because it's so tough, it can't even be dyed. Hey, at least it's not pink.
C6 DWR
Keeping your gear from becoming saturated with water is the first step in keeping dry, warm, and comfortable in the field. Badlands' C6 Durable Water Repellent (DWR) doesn't allow moisture to seep into fabrics. Water beads and rolls off, keeping you dry, longer.
Bino Connect Compatible
You're already wearing a pack with a harness, so why wear another harness over or under that? With Badlands' Bino Connect System, you can connect your bino case directly to your pack harness, for a more comfortable carry.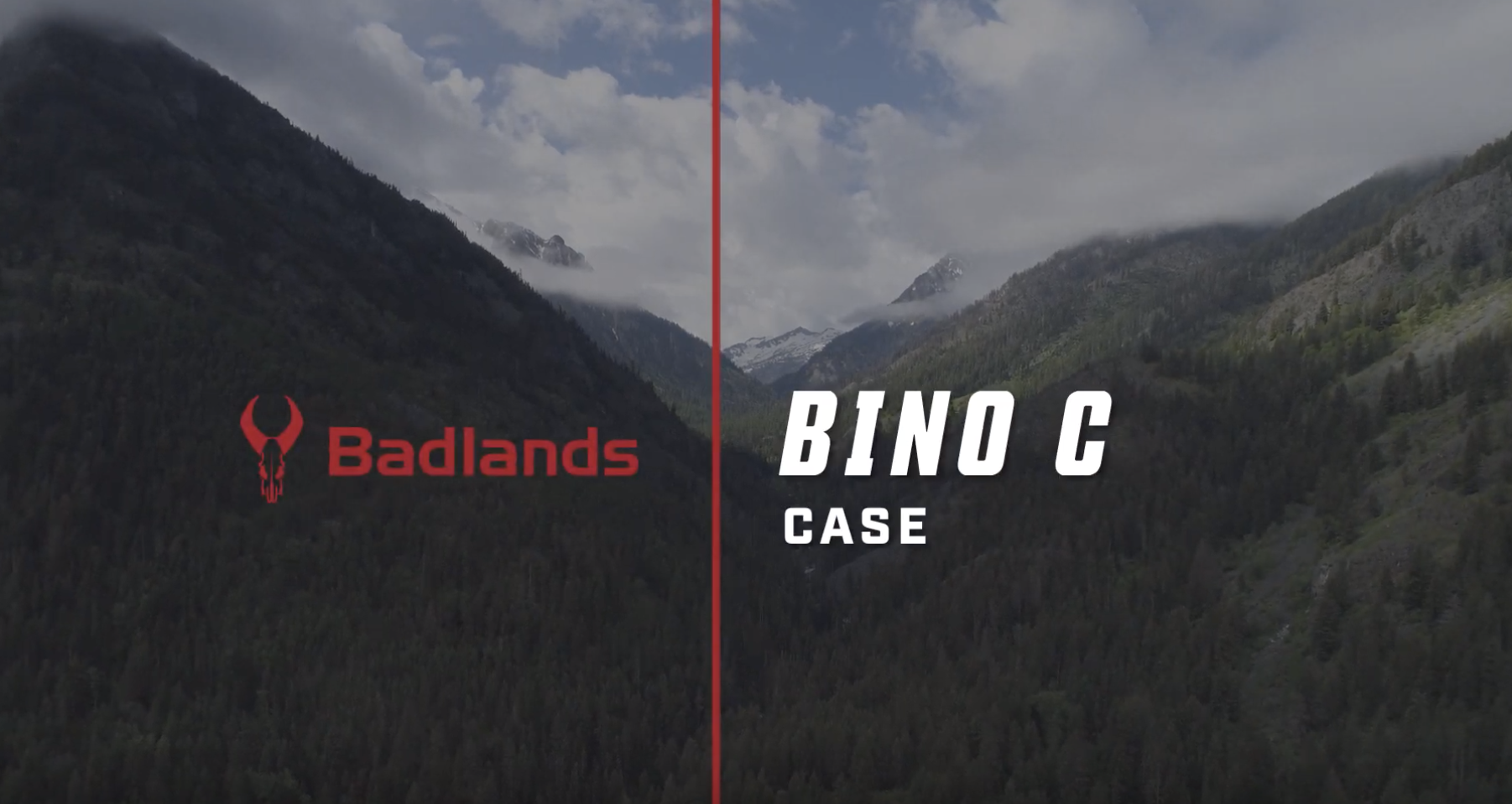 Video
Learn more about the Bino C Case