Features
Primaloft® Gold
Primaloft Gold insulation is packable, breathable, water resistant, and offers the ultimate warmth-to-weight thermal efficiency, meaning you stay warm, without added bulk.
Teflon™
Teflon is one of the Durable Water Repellents (DWRs) Badlands uses to keep you comfortable in the field. This hydrophobic coating not only causes water to bead up and roll off your gear or clothing, it coats individual fabric fibers leaving the space between them open, for breathability.
C6 DWR
Keeping your gear from becoming saturated with water is the first step in keeping dry, warm, and comfortable in the field. Badlands' C6 Durable Water Repellent (DWR) doesn't allow moisture to seep into fabrics. Water beads and rolls off, keeping you dry, longer.
Treestand Tether Exit Port
We've added a Treestand Tether Exit Port to select Badlands jackets so your harness will fit properly and work properly too. Put on your safety harness before your jacket, run the tether through the port, and hook yourself up. And with your harness inside your jacket, there's one less piece of exposed gear to interfere with your shot.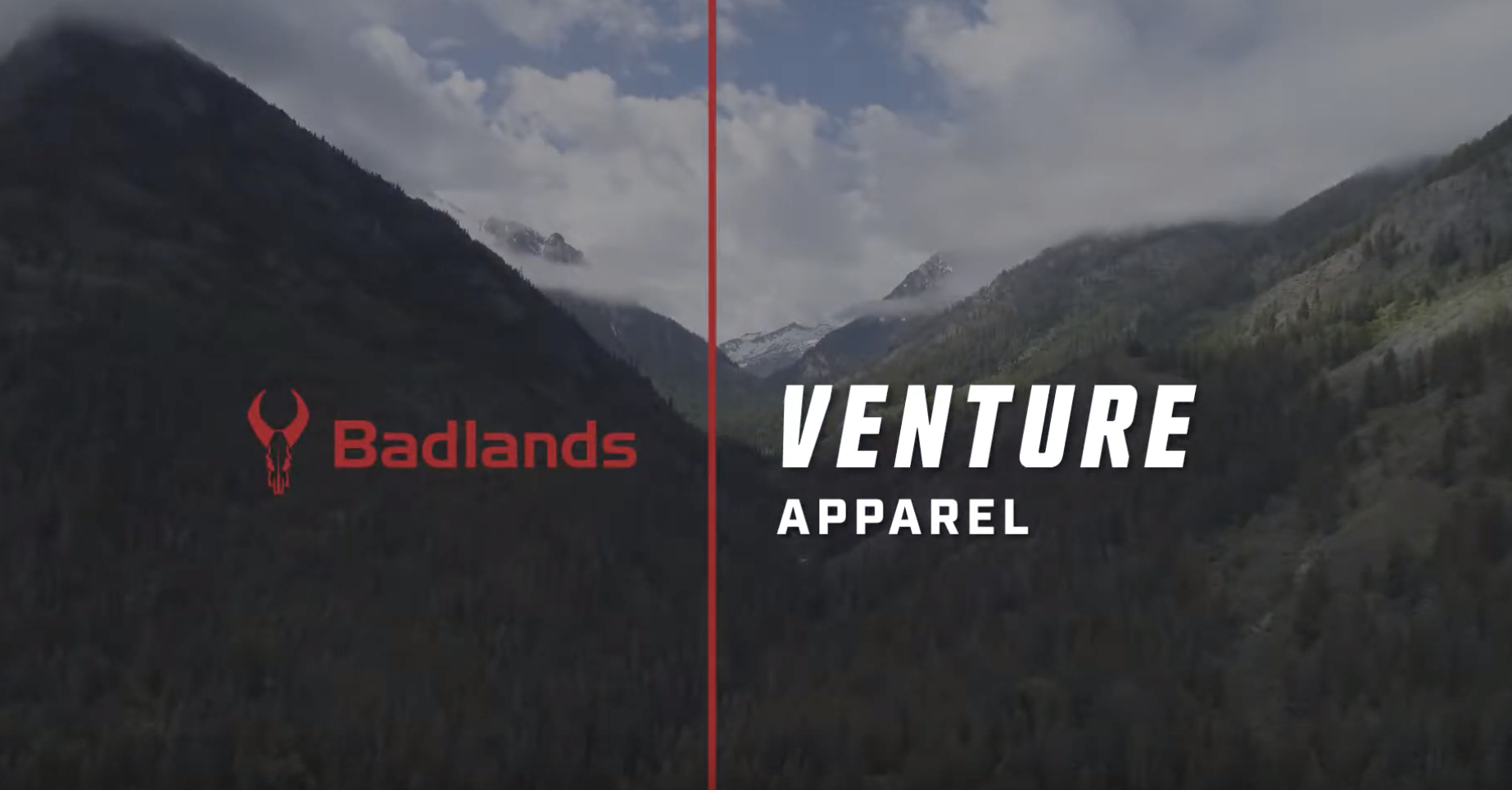 Video
Learn more about the Venture Jacket